Premiere: Fit For Rivals Return With Spastically Explosive 'Hit Me'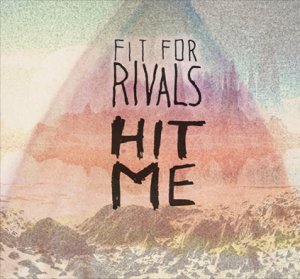 Fit For Rivals hit the ground at a maniacal sprint on the first single from their upcoming record Freak Machine.
Explosive Florida rockers Fit For Rivals are gearing up to release their second full length album, Freak Machine in early 2015, and Crave is proud to hook you guys up with the premiere of incendiary lead single "Hit Me," from the forthcoming Big 3 Records/Sony Red release.
"If you're going to hit me, hit me like a man," lead singer Renee Phoenix taunts in the first taste of Freak Machine, and his voice is an immediate captivator in the Fit For Rivals sound. But the sextet – featuring Phoenix, Thomas Amason (guitar and backing vocals), Dorman Panfoeder (drums) and Eli Clark (bass, backing vocals), Rufino Lomboy (lead guitar) and Duke Kitchens (keys, guitars) – bring a much wider collective gravity in a smashtastic sound that grabs you by the throat and slugs you in the gut. With a style conducive to fans of everyone from Against Me to Paramore, the guys have carved out a sound that pays homage to those that came before them while establishing a stark originality of sound.
After the strong success of their debut Steady Damage, Fit For Rivals headed back into the studio with producer Gavin Brown (Metric, Lady Gaga, Billy Talent) to record their second full length album, leaning into influences including The Zombies, Massive Attack, Beck and The Foo Fighters for an evolutionary step beyond their initial offering.
Check out the premiere of "Hit Me" by Fit For Rivals, exclusively on CraveOnline:
http://www.craveonline.co.uk/music/articles/737641-premiere-fit-for-rivals-return-with-spastically-explosive-hit-me