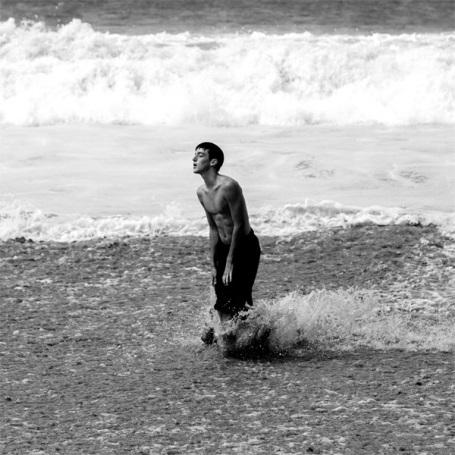 On Tour Now With The Maine 
Today, Florida rockers Anberlin release Devotion: Vital Special Editon on Big3 Records, through Sony/RED Distribution. The collection contains unreleased, remixed, and brand new material (full tracklisting below). The new two-album collection consists of a special edition of Vital with new songs, and Live from the Music Hall of Williamsburg, from the band's acoustic tour. That set contains over 30 tracks. Also available, a three album Devotion Deluxe Edition, containing 44 tracks, which also includes a live acoustic tour DVD.
STREAM: Devotion Standard Edition
STREAM: Devotion Remixes
The band is currently on tour with The Maine, the co-headline tour began early this month will wrap in Orlando on November 5th (full list of dates below). Anberlin's live show is a force to be reckoned with. Such a massive part of the band's continued success and the basis of their creative inspiration; their live performances manage to exude warmth and intimacy regardless of venue.
Devotion: Vital Special Edition Tracklisting
Vital Special Edition (CD1):
1) Self-Starter
2) Little Tyrants
3) Other Side
4) City Electric
5) Someone Anyone
6) Unstable
7) Intentions
8) Innocent
9) Dead American
10) Desires
11) Said Too Much
12) IJSW
13) Type Three
14) No Love To Speak
15) Orpheum
16) Safe Here
17) Modern Age
18) God, Drugs, & Sex
Devotion (CD2: Live From The Music Hall Of Williamsburg):
1) Take Me (As You Found Me) (Live)
2) A Day Late (Live)
3) Inevitable (Live)
4) Type Three (Live)
5) Breaking (Live)
6) Alexithymia (Live)
7) Dismantle. Repair. (Live)
8) I'd Like To Die (Live)
9) Down (Live)
10) The Unwinding Cable Car (Live)
11) Feel Good Drag (Live)
12) Naive Orleans (Live)
13) Impossible (Live)
DELUXE EDITION
Vital Special Edition (CD1):
1) Self-Starter
2) Little Tyrants
3) Other Side
4) City Electric
5) Someone Anyone
6) Unstable
7) Intentions
8) Innocent
9) Dead American
10) Desires
11) Said Too Much
12) IJSW
13) Type Three
14) No Love To Speak
15) Orpheum
16) Safe Here
17) Modern Age